It was the best of times, it was the worst of times, it was the age of wisdom, it was the age of foolishness, it was the epoch of belief, it was the epoch of incredulity, it was the season of light, it was the season of darkness, it was the spring of hope, it was the winter of despair.
Those words, the famous first lines of Charles Dickens's Tale Of Two Cities – a man who more than any understood the nature of humanity – were published in 1859, but they sum up 2020 so succinctly they might have been written yesterday.
They say every age has its cross to bear, and for us – and in particular for the politicians, scientists, medics and frontline workers who have been forced to wrestle with agonising life-or-death decisions – COVID 19 will be a lasting legacy.
But it will not, in the long term, be an insurmountable one. Yes, the effects will endure long after the virus itself has been tamed by a vaccine. Not for a long time has the dying embers of an old year and the dawning of a new one felt so fraught with genuine hope and meaning.  
And so, as we enter into a New Year, I want to use the word TIME as an acronym to encourage you to use your TIME wisely as we remember that our future and TIME are in God's hands.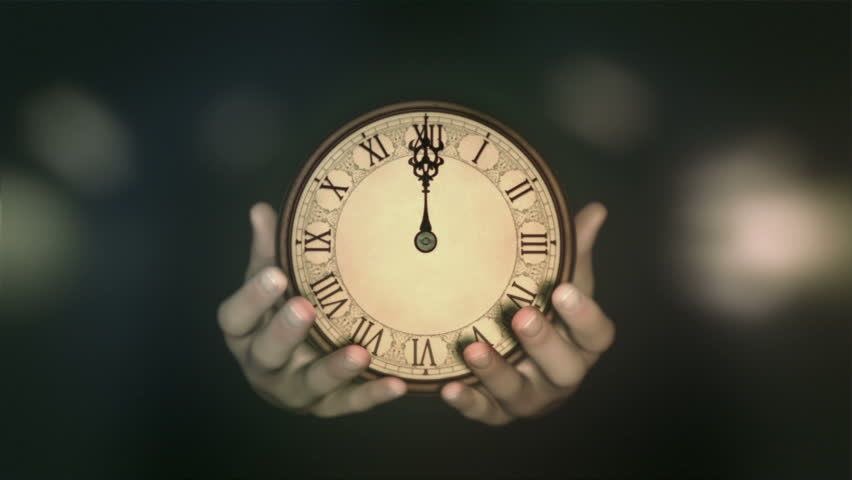 There is a time for everything
I wonder if you remember the song Turn, Turn, Turn which was made popular by The Byrds in the flower-power era of the 1960's(1965 to be exact, though it was released by Pete Seeger in 1959)? It wasn't until I became a Christian over 30 years ago that I realised those words were taken from a book in the Old Testament called Ecclesiastes. As chapter 3 of Ecclesiastes remind us:
There is a time for everything and a season for every activity under heaven. A time to be born and a time to die.
We don't have to be a theologian or a philosopher or a scientist or a pop singer to know that 'times and seasons' are a regular part of everyday life in creation as well as in our lives. The Circle of Life that the Disney film 'The Lion King' so beautifully portrays, continues – as indeed it must.
I was born on 13 June 1962 (I'm expecting a card next year!!)  in my parent's bedroom at 73, Warwick Terrace, in a mining village called New Silksworth in Sunderland, Co Durham. I was born on a Wednesday – no comments thank you! The moment that I stuck my head out into the world, I became a part of recorded history. Paul Anthony Carr was born. The event was so important that it involved a legal transaction at the Registrar's Office where they gave my parents a certificate to mark the occasion.
But do you realise that every birth is by divine appointment?  Did you know that the moment we came into this world, it wasn't just recorded at the Registrar's Office, it was also recorded in Heaven?  That's Psalm 139:16: All the days ordained for me were written in Your book.
And if that's true, then I'm glad that God ordained that my birth would take place in the latter part of the 20C instead of in the 1500's. I'm glad that I don't have to spend most of my day hunting for food with a bow and arrow just so Paula and the children can eat. Thank God, literally, for grocery stores and supermarkets.  I'm also glad I wasn't born in the 1800's with oppressive working conditions as the Industrial Revolution took hold in our country. I'm glad I'm one of the baby boomer generation with all the advantages, and disadvantages, that brings with it.
Invest in Others
Whenever a new year arrives, we often reminisce at what the previous year was like don't we?  And how bad was 2020? We might also about the decisions we made and the things we wish we hadn't done. A New Year is also a time when people resolve to live life differently in the year to come. I read a piece of research recently that suggested that less than 10% of resolutions make it through to the end of January and only 1% through to December. Isn't that amazing?
How might this coming year be different to last year (COVID 19 restrictions aside)?  Might you want to think about a different approach to life?  Might this be the year when you resolve to invest in others by offering support and encouragement to those who are struggling with life?  Might you consider volunteering to support a  community group to enhance the lives of those around you?  Might this be the year when you think about the well-being of others rather than your own happiness? It's a challenging thought isn't it?  But far easier to put into practise than you might think.
Make the Right Decision
Making the right decision is not always easy or even straight forward. Some of my most disappointing moments in life have turned out to be some of my greatest opportunities and that is the most wonderful part of being a Christian. The problem is, of course, that God's plan for our life doesn't always fit in with our plans and that can be a painful struggle at times.
But if God is 'in control' then it follows that He does have a time and a purpose for everything. But this isn't fatalism, nor does it rob us of our freedom or responsibility. It is the wise providence of a loving Father who promises to make everything work for our good (Romans 8:28). Making the right decision matters, because …
Eternity is in our Hearts
The Bible teaches us that human beings were created in the image of God, and therefore, we are different from the rest of creation. Ecclesiastes tells us that God has:
Set eternity in the hearts of all people.
Christians believe that at the end of time, God will call us to account for what we have done with our gifts and talents and our knowledge of Jesus. If that is so, then each of us must make the most of the time we have here on earth and make it count.
One of my all time favourite films is 'Gladiator' starring Russell Crowe. I actually have a Gladiator movie poster on the back of my study door which includes a famous line from the film:
What we do in life echoes in Eternity.
A Christian premise if ever there was one – it's also the 'strap line' of this WordPress site!
May each one of us use our TIME wisely in 2021, not only for ourselves, but for the benefit of those around us in our community  too.
May God's richest blessing be upon you and your family for all that this New Year will bring your way.
---
If you're looking for inspiration in making resolutions in 2021, this article, the most popular on my website in 2020, might be some help!  The 70 Resolutions of Jonathan Edwards – revPACman (wordpress.com)
---