The Archbishops of Canterbury and York have invited the British people to pause each evening at 6.00 pm, from the start of next month, to "reflect on the enormity of this pandemic" and to pray.
In an open letter to the nation, issued on Tuesday, the Archbishops write: "As we reach the terrible milestone of 100,000 deaths from Covid-19, we invite everyone in our nation to pause as we reflect on the enormity of this pandemic."
The Archbishops write: "100,000 isn't just an abstract figure. Each number is a person: someone we loved and someone who loved us. We also believe that each of these people was known to God and cherished by God."
They encourage anyone "who is feeling scared, or lost, or isolated to cast their fears on God".
The letter concludes by speaking of the hope offered by the work of NHS staff, members of the clergy, and other frontline workers, as well as "the hope of the vaccine", which they "urge everyone to take the vaccine as soon as it is offered to you".
They conclude: "Most of all, we have hope because God raised Jesus from the dead. This is the Christian hope that we will be celebrating at Easter. We live in the hope that we will share in his resurrection. Death doesn't have the last word. In God's kingdom every tear will be wiped away."
---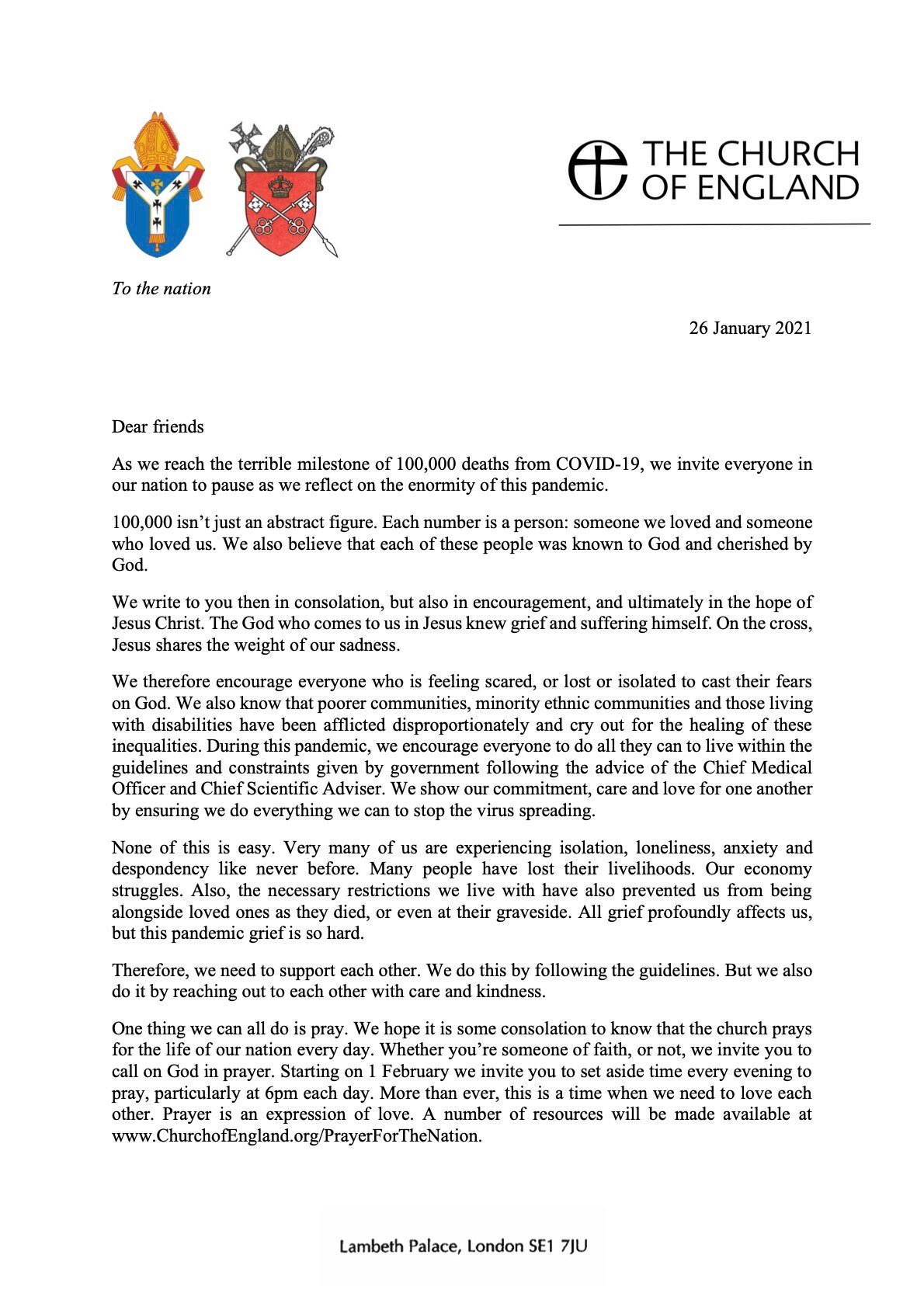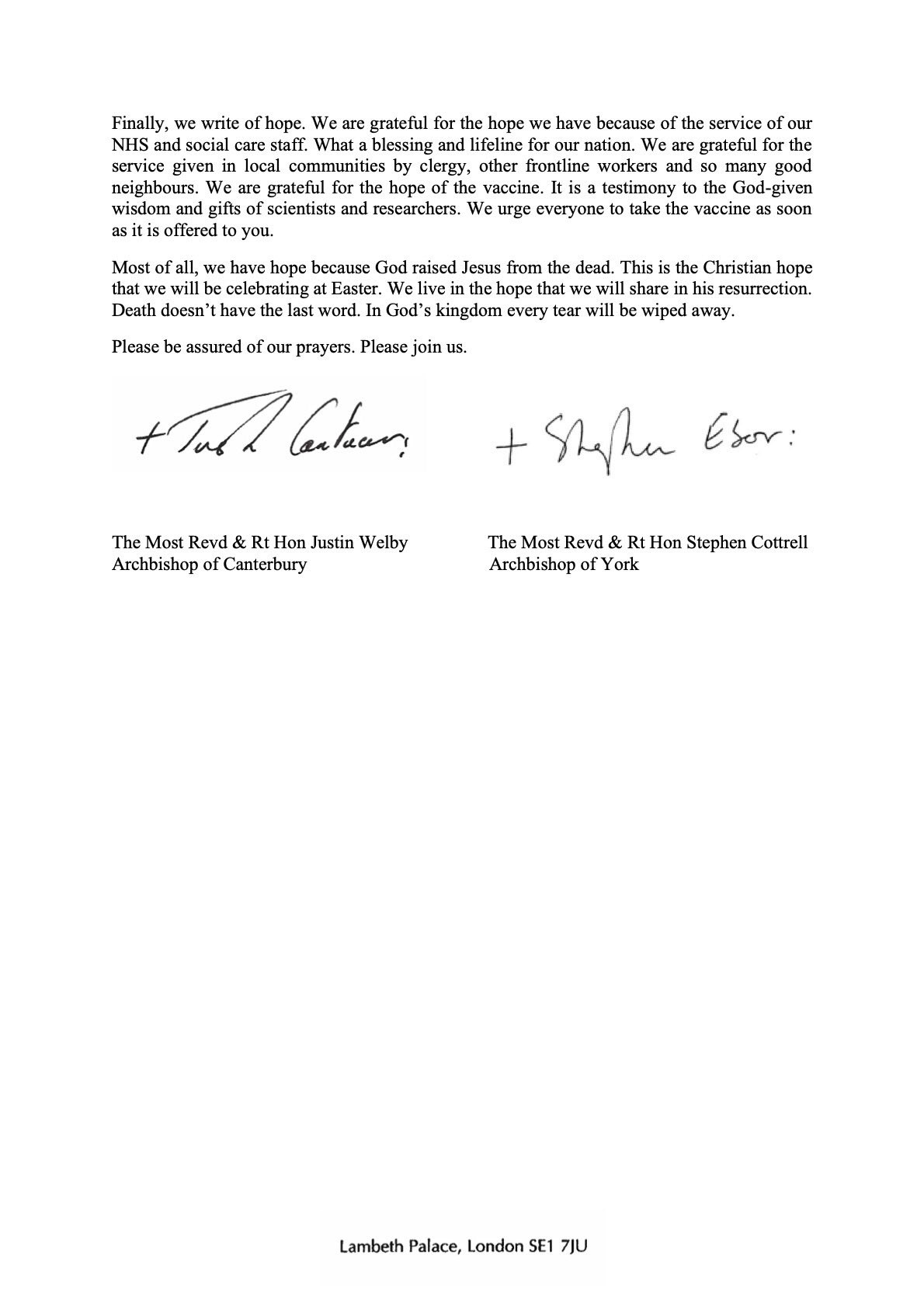 As a response to this call to prayer, the Billericay & Little  Burstead team clergy will be hosting 'Parish Prayers for the Pandemic' at 6.00 pm on a Monday, Wednesday and Friday evenings for 15 mins.  Please join with us for one, or more, of these events during the week if you can.  You can contact the leader as follows:
If you're not quite sure how, or what, to pray, this prayer might be helpful:
Lord Jesus Christ, in these dark and difficult days, we turn our hearts to you. In ages past, you have delivered our nation from disaster. Do it again, we pray. Give wisdom beyond human wisdom to our leaders. Give strength beyond human strength to the NHS and all our frontline workers. Give comfort beyond human comfort to the elderly and all who grieve. Lord Jesus Christ, in these dark and difficult days, turn your face towards us, have mercy upon us, and heal our land, we pray.  Amen.
Prayer for the nation | The Church of England – Website 
Prayer for the Nation – February 2021 – Handout
Prayer for the Nation – Personal Prayers February 2021
Prayer for the Nation – A Litany February 2021
This article might be helpful too Are You Struggling To Pray?
ARCHBISHOP OF CANTERBURY ON BBC BREAKFAST This is an excellent interview with Dan Walker.  Well worth watching.